The Value of Independence
Independence is a virtue when it comes to choosing your financial advisor. At Modern Wealth Advisors, we strive to deliver strategic unbiased advice at the highest level of personal service. Our independent business model frees us from having to favor a particular brand and allows us to focus on developing long-term relationships with our clients. Putting our clients' best interests first, we seek to provide the best choices for each individual client's goals and objectives. This unbiased approach is made possible by our partnership with First Allied Securities, one of the fastest growing premier broker/dealers.
About First Allied Securities, Inc.
A dynamic leader in the financial industry with a reputation for excellence, First Allied Securities, Inc. (FASI) is a full-service, independent broker/dealer with approximately 500 financial advisors in 200 branches throughout the United States.
Founded in 1994 as a privately held company, First Allied Securities, Inc. has been true to its vision of providing independent business owners with cutting-edge technology, innovative products, and personalized service. Their goal is to partner with financial advisors who represent the best in the industry, and are increasingly recognized as the premier broker/dealer for independent advisors.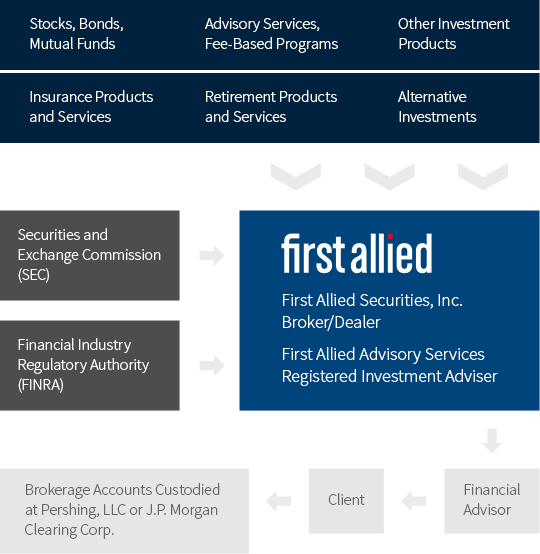 For more information, please visit www.firstallied.com